Israel's right-far-right coalition government is once again facing a political crisis tonight following threats by the Labor Party to withdraw from the coalition if Prime Minister Netanyahu does not renew his commitment to the peace talks and see them restart seriously.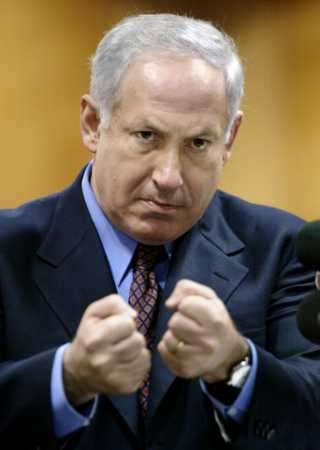 The peace talks have been stalled since September, when Israel allowed its settlement freeze to expire. Netanyahu has insisted that he is still committed to the talks, but it does not appear he is willing to move on the issues that would see them restart.
Labor's inclusion in the government has been something of an aberration from the start, and led to a number of members to attempt, unsuccessfully, to split the party over their disquiet in being part of such a hawkish coalition. The party's influence has waned in recent years, but its seats remain vital to Netanyahu's majority.
If Labor leaves, Likud's government would immediately be at risk, and they would be obliged to attempt to negotiate some sort of center-right coalition with Kadima, likely at the expense of some of their more hawkish coalition partners and with the risk of spiting Likud.
But complying with Labor's wishes is risky as well, as a number of the far right members of the coalition have been condemning the peace talks from the start and have threatened to withdraw on their own if the government makes any concessions to save the peace process. Increasingly it seems Israel's coalition government, forged largely on the back of anti-Arab sentiment in the wake of the 2009 Gaza War, is too unstable to last, and the Netanyahu administration's attempt to find a middle path that gives lip service to peace without insulting his anti-peace partners is simply untenable.
Last 5 posts by Jason Ditz