Fresh off Afghanistan once again topping the list of world's most corrupt nations, the Special Inspector General for Afghanistan Reconstruction has issued another audit of the massive US aid process in the nation. The results, as ever, aren't good.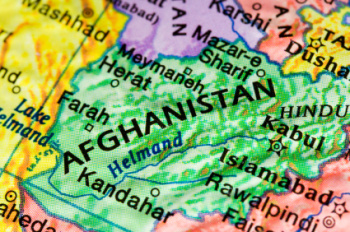 "Navigating the confusing labyrinth of government contracting is difficult, at best," insisted the statement which accompanied the latest report. The report announced that the State Department is unable to account for the how much was spent on various projects and how much given contractors were paid.
"If we don't even know who we're giving money to, it is nearly impossible to conduct system wide oversight," warned SIG Arnold Fields. But even when there was documentation, the news isn't great.
The report cites a contract to build six police stations, awarded in May 2007. Three and a half years later, four of the six aren't finished, the other two are "substandard" and the entire process is expected to go far over budget. This appears to be the normal course in Afghanistan, which explains why tens of billions of dollars don't amount to much in the way of actual infrastructure improvement.