Pentagon officials today angrily denied reports that they were deliberately underreporting Iraqi civilian casualties, despite a massive release of classified Pentagon documents showing that they did in fact deliberately underreport Iraqi civilian casualties.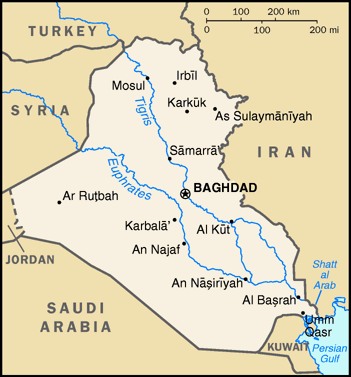 Gen. George Casey, the US Army Chief of Staff during much of the period in question, insisted US troops actually went to great lengths to count civilian bodies, even deploying forces to morgues to conduct visual counts. He insisted he "doesn't recall downplaying civilian casualties" during that period.
But Casey appeared to miss the entire point of the release, as the WikiLeaks release showed that the Pentagon actually did scrupulously record civilian deaths in their classified reports. The issue, however, is that at least 15,000 of those deaths, though recorded, were never reported to the public.
Col. Dave Lapan, a current Pentagon spokesman, insisted that the Pentagon "never claimed to have an exact count," which is also true, and also totally beside the point. Officials had also previously claimed to have never attempted to count civilian deaths, which Casey today confirmed was simply untrue.
At issue, of course, are the massive civilian deaths and the military's decision to keep them "classified." Instead of informing the American public in the first place, the Pentagon is angrily condemning the leaks showing their embarrassing secrets.
Last 5 posts by Jason Ditz