In the clearest indication yet that officials don't really believe the most recent peace process can be salvaged, Palestinian Authority President Mahmoud Abbas reiterated his threat to establish a unilateral Palestinian state and seek UN recognition for it.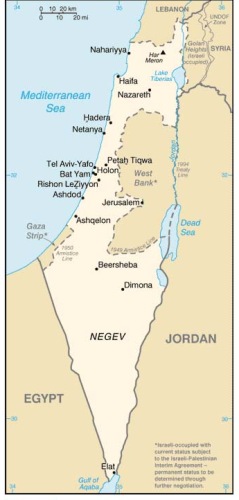 The prospect has been angrily met by Israeli officials, who have repeatedly warned of non-specific retaliation for any unilateral actions. The move could have far-reaching effects and force Israel and the Obama Administration to admit to their opposition to Palestinian statehood except under very severe restrictions, a potentially major embarrassment for the administration.
Yet as Western officials warn him, Abbas noted that Israel has been taking unilateral actions for decades, including the decisions to construct a massive collection of settlements in occupied territory.
Indeed Israel has never sought international permission for any of its actions with respect to the Palestinians, and has railed at every international suggestion in opposition to their decisions. The Palestinian Authority's ability to pull off any unilateral moves is very much in question, however, as the Obama Administration is almost certain to oppose such moves regardless of the international consequences.
Last 5 posts by Jason Ditz