New things unite the Israeli public with their neighbors in the occupied territories so much as the expectations of a peace deal. In this regard, both sides are squarely (and almost uniformly) pessimistic about any deal being reached.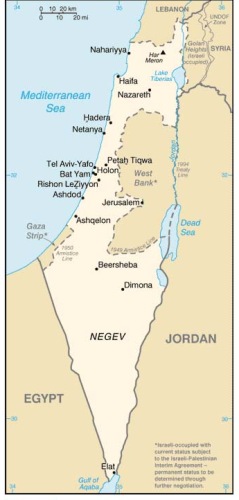 The newest opinion poll on the matter showed only six percent of Palestinians and five percent of Israelis thought a peace deal was either "likely" or "very likely." It is noteworthy that some Israeli and most US officials have been giving lip-service to the deal being reached.
This reflects the realities of the peace talks, which have stalled since late September when the Israeli government allowed a settlement freeze to expire. Recent reports suggest that the Israeli and Palestinian officials know the process is dead, but have agreed not to admit it publicly until after the US midterm election, as a favor to the Obama Administration.
Assuming the deal really is did, the poll also showed 69% of Palestinians believe that the UN Security Council should be approached about recognizing an independent Palestinian state. If that fails, 54 percent say the move should be unilateral.
Last 5 posts by Jason Ditz