Pentagon officials say they our scouring through their own database of files related to the Iraq War trying to figure out which 400,000 documents are in possession of WikiLeaks, the whistleblowing group which promises to release them some time on Monday.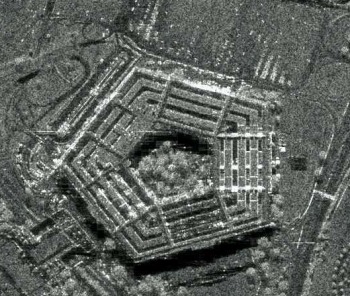 The release will be the biggest such release of US military documents in history, coming just months after the organization leaked 77,000 Afghan War documents, the previous largest release. Pentagon officials say they are unsure exactly which documents they will be.
But they were sure of one thing, that they were condemning the organization for planning the release. Pentagon spokesman Col. David Lapan slammed WikiLeaks and demanded that the organization "return the documents to their rightful owner."
While it is impossible to predict the fallout from the new release, the Afghan document release revealed that a number of official military positions regarding the war, including those given in testimony to Congress were overt lies meant to cover up the reality of just how poorly the war was going. It also revealed a number of previously unknown incidents, and the existence of a US military assassination team roaming the country.
Though legally speaking WikiLeaks is probably on safe footing releasing the documents (the US Supreme Court has upheld the right of media groups to leak classified data in the public interest), the organization's leaders have largely gone into hiding since the last release, with concerns about their safety given Pentagon pledges to take "measures" to prevent future leaks. The Pentagon is currently holding Pfc Bradley Manning, the presumptive leaker, and he faces a massive number of charges regarding mishandling of classified data.
Last 5 posts by Jason Ditz