While US officials continue to claim "progress" in the ongoing war in Afghanistan, the Taliban is said to be consolidating its control over much of the country, according to the quarterly report of the Afghanistan NGO Safety Office (PDF).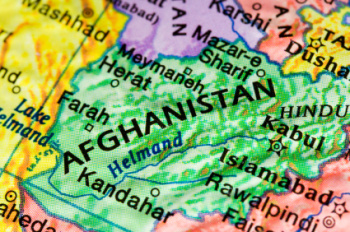 In fact, ANSO is advising aid workers and other non-government organizations (NGOs) to voluntarily register their groups with the Taliban before attempting to set up operations in the more dangerous parts of the country, noting that the Taliban has been setting up bureaucracies for such registration in anticipation of formalizing their control over the country.
Though ANSO's report is aimed primarily at keeping aid groups from being attacked in the dangerous warzone, it is also a damning indictment of the NATO war in Afghanistan, noting that the offensives in Kandahar and Marjah have failed to degrade the Taliban, failed to reduce civilian combat deaths, and failed to deliver the promised "boxed government."
Rather it is the Taliban, ANSO insists, which is moving into "hold and build phase" in southern and eastern Afghanistan, where its leadership is formalizing its command structure and moving from an insurgency to a government in its own right, sending out foreign policy feelers to neighboring countries regarding the "upcoming system of the country." The group seems to believe it has cemented a comparatively stable position for itself in the region, and is instead focusing on consolidating those gains while increasing recruitment in the north of the country.
Last 5 posts by Jason Ditz