The British government's financial troubles during the global economic downturn have been taken extremely seriously by the recently elected Cameron governemnt, and have led to plans for major cuts across the board, including in military spending.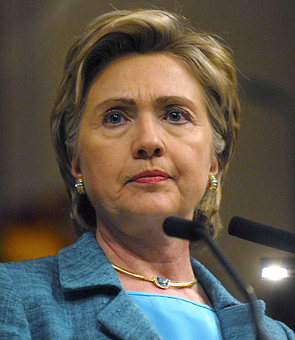 The military spending under the Blair government had regularly been criticized as unsustainable, but as the military has been continually dispatched in a secondary role in US military adventures abroad, the large budget was a necessary side effect (and never enough, to near British military officials talk).
But the planned cuts have sparked a flurry of warnings from US officials, first in private and now in public by Secretary of State Hillary Clinton, who insisted she was "worried" and that Britain and every other NATO member had a responsibility to keep their military expenses up for "the common defense."
Of course, the US military's expenditures are nearly as much as the rest of the world combined. Britain's military is also one of the largest in the world, though only about 10 percent of America's.
And it isn't really the "common defense" so much as the "common offense" Secretary Clinton is worried about. The US-led occupation of Afghanistan, entering its 10th year, is getting bigger and more expensive all the time, and a number of nations have simply decided they can't afford to keep those troops there forever. Britain's force, the second largest in Afghanistan, would be a big loss to the US claims that it is an international mission.
Last 5 posts by Jason Ditz