With tensions between the US and Pakistan already on the rise, a new White House report is questioning the South Asian nation's commitment to the war on terrorism, insisting that they have a "mixed record" of fighting insurgents and are not doing nearly enough to fight insurgents along the Federally Administered Tribal Area (FATA).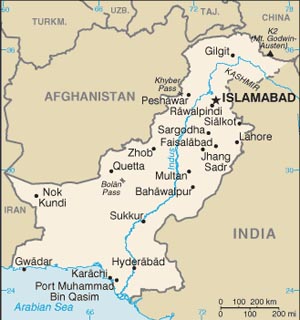 The report also warned that the flooding crisis, which has affected tens of millions of Pakistanis, is distracting the military from its offensives and is risking allowing the militant groups to "remain undisturbed in their safe havens."
The report says the Pakistani military has committed some 140,000 troops to the FATA, which is about a quarter of their entire military. Despite this an a dramatic escalation in cross-border strikes by the US, the report warns that the troops are not enough to make "lasting gains against the insurgency."
A separate report is also reporting that Pakistan's ISI is still secretly in league with the Taliban. The report cites Afghan militants as claiming the ISI is threatening members of Taliban not to get involved in any peace process, but to continue the war in Afghanistan.
Last 5 posts by Jason Ditz