Violence against NATO fuel tankers in Pakistan has continued to grow, with another 57 tankers being destroyed in a pair of major attacks today alone. Well over a hundred tankers have been destroyed in less than a week.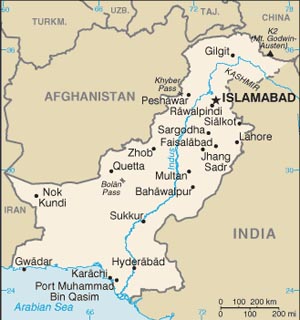 The violence was sparked by an attack by US helicopters against a Pakistani military site, which killed three members of Pakistan's Frontier Corps. Pakistan's government retaliated by closing the Khyber Pass to NATO traffic, one of only two border crossings.
Though most of the attacks have involved strikes against tankers stuck on the Pakistan side of the Khyber route, today's attacks included a strike on a convoy in Quetta, in the Balochistan Province. The convoy was headed to the still-open border crossing on the western side of the country.
The Tehreek-e Taliban Pakistan (TTP) claimed credit for today's attacks, and has done so for some of the previous attacks. The Balochistan provincial police insisted they didn't have enough resources to protect all the NATO traffic trying to go through their province.
Last 5 posts by Jason Ditz