Israeli settlers in the occupied West Bank today launched an attack on a small Palestinian village, burning carpets and Qurans inside the village's mosque before being expelled by the Israeli military.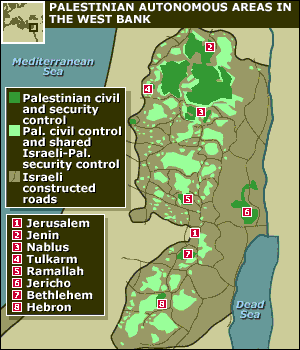 The inside of the mosque had been doused with kerosene and slogans in Hebrew were written all over the mosque. Officials say they believe the attack was part of the "price tag" movement, in which settlers vowed to exact a violent price on the Palestinians in the West Bank to show their opposition to the Israeli government's efforts toward peace talks.
The timing of the attack again was clear, as Israel's cabinet is in intense debate at the moment about extending the settlement construction freeze that expired last week. A number of settlers, as well as settler supporters in the cabinet, have expressed outrage at the idea of its extension.
The Palestinian Authority has condemned the attack, calling it a "serious escalation in settler violence." Israeli Defense Minister Ehud Barak also condemned the settlers involved in the attack as "terrorists" and said it was "disgraceful."
The chairman of the nearest settlement warned against blaming settlers for the attack, insisting that "experience has taught us that it is not always Jews who have committed such crimes." The people the military expelled from the site in the wake of the attack were said to be settlers, however no arrests we made at the time.
Last 5 posts by Jason Ditz