At least five NATO troops were killed today in a pair of attacks in Kandahar Province, with four killed in a bombing and a fifth killed in fighting with insurgents. NATO offiials declined to release the nationality of any of the slain.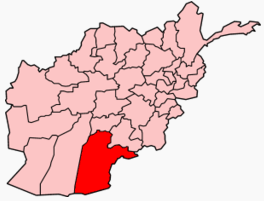 The attacks come as US-led forces are promising to seize control over the region around Kandahar City, the major offensive that is supposed to vindicate a massive escalation of the war that, so far, has netted only record death tolls.
Kandahar City's deputy mayor Noor Ahmad Nazari was also reported seriously wounded today in a drive by shooting carried out by a pair of gunmen on motorcycles. A separate attack was also reported to have killed a member of the provincial parliament.
Nazari took the office in April, after his predecessor Azizollah Yarmal was assassinated in a mosque during prayers. Nazari is still in the hospital and it is unclear what his current condition is.
Last 5 posts by Jason Ditz