In a hearing at the House Subcommittee on Terrorism, Nonproliferation and Trade, Congressmen lamented their inability to arrange for the mass censorship of Internet websites that might "inspire" extremists.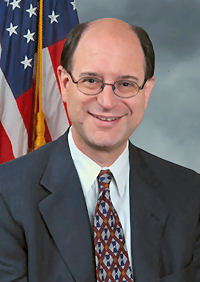 Rep. Brad Sherman (D – CA), the subcommittee's chairman, targeted YouTube in particular, expressing outrage that the website does not automatically remove any videos which might promote "a jihadist ideology" and claiming that "they are endangering people throughout America for their own profit."
Rep. Sherman further mocked the notion that the First Amendment applied, claiming that YouTube's loyalty is not "to the concept of the First Amendment, it's about their loyalty to money." YouTube is a wholly owned subsidiary of Google, which bought it in October of 2006.
YouTube's longstanding policy of not proactively censoring third party content has expressed outrage among a number of nations which have draconian laws against dissenting political speech. In the US, however, this appears to be the first time that the company is being targeted by the government for allowing speech that members of Congress consider undesirable.
Last 5 posts by Jason Ditz