A massive riot broke out in occupied East Jerusalem today following the funeral of a Palestinian civilian killed in a pre-draw shooting by an Israeli security guard.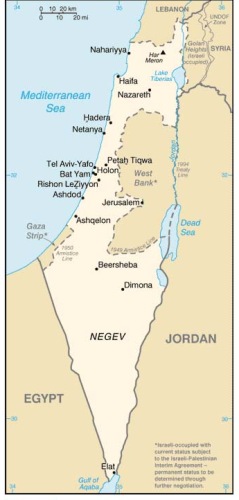 The funeral procession broke down into violence, with rioters clashing with Israeli police and eventually a number of Israeli police armed with high powered weapons occupied the al-Aqsa Mosque, one of the holiest sites on the planet for Muslims.
By evening the clashes appeared to have quieted down, and though there were some injuries on both sides there do not appear to have been any additional killings. The Israeli police have left the mosque and a tenuous calm seems to be returning.
Tensions in the region are likely to be on the rise as Israel's partial freeze on settlement expansion in the West Bank is scheduled to end on Sunday. Israel's government has ruled out extending the freeze, despite the likelihood that it will harm the ongoing peace talks with the Palestinian Authority.
Last 5 posts by Jason Ditz