Kandahar Province governor Tooryalai Wesa arrived in the village of Mehlajat this weekend to tout the military's "liberation" of the territory from the Taliban, declaring "our security forces will not leave you alone. You're safe now."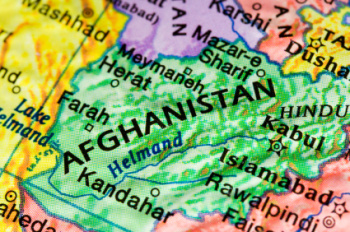 But while Wesa wasn't entirely alone, he was nearly doing a soliloquy, as virtually the entire population of the village, some estimated 60,000 people, had already left in the week prior in the face of possible fighting.
Mehlajat seems hardly a prize at this point, however, with booby traps and IEDs all over the place. Still, the seizure, led by forces loyal to Abdul Raziq, a Wali Karzai ally whose previous claim to fame was election fraud, is being lauded as a turning point in that the Afghan forces actually led the attack on the empty village, with the US forces taking something of a background role.
Officials claimed a large number of "Taliban" arrested and no civilian casualties, but locals who fled told a far different story, with mass arrests of fleeing civilians as NATO forces tried to cut off the "escape" of Taliban who, the villagers insist, were already long gone.
To sell this successfully as any sort of victory, however, the next task seems to be to convince the locals to actually move back to the now virtually empty village. For the time being they insist they'll remain refugees in Kandahar City.
Last 5 posts by Jason Ditz