The Obama Administration is expressing an enormous amount of optimism for the upcoming peace talks between the Israeli government and members of the Palestinian Authority, with State Department spokesman P.J. Crowley promising a "vigorous process."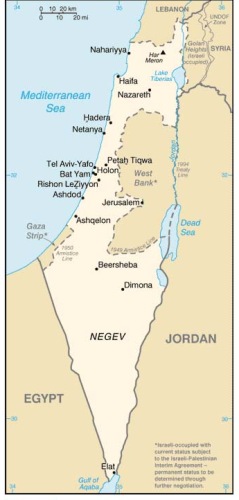 And while a number of analysts are saying that it is unrealistic, the administration continues to maintain that its goal is to achieve a comprehensive peace deal within one year. This timeframe, it should be noted, has been claimed for over a year and a half.
But while the administration is touting a quick success for the talks that haven't even begun yet, both the Israeli government and the Palestinian Authority seem prepared for these talks to collapse relatively quickly, and are already trading blame for whose fault the failure is going to be.
Both sides seem ready for the upcoming resumption of Israeli settlement expansion to derail the talks, with the Netanyahu government already declaring that this proves the Palestinians aren't "serious" about peace and the Palestinians insisting that the move is designed to sabotage talks.
Last 5 posts by Jason Ditz