According to a report by Der Spiegel, US special forces have dramatically escalated the number of drone strikes and nighttime raids across Afghanistan over the past three months, and they claim to have killed at least 365 top Taliban commanders as a result.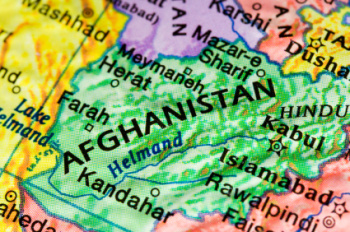 Most of the targeting, according to the reports, took place in southern Afghanistan, and despite the claims of "progress" with the killings pointed to as an example that region remains the deadliest in Afghanistan. But the gaudy death toll, and a similar claim that nearly 1,400 "suspects" were also captured must certainly raise a few eyebrows.
This is particularly true given the number of raids in which the "insurgents" reported killed turn out to be civilians, and spark massive anti-US protests in the region.
Indeed while the inner workings of the Taliban's insurgency are not well known  it seems difficult to fathom that the Taliban would have many more "top commanders" than this to begin with, particularly given the US estimates that the Taliban only has 25,000 "full time" fighters.
Which leaves open-ended the question of whether the US has dramatically underestimated the size of the Taliban, is dramatically over-stating the number of "top commanders" killed, or some combination of the two. At any rate, the three months of attacks have not improved the situation, so it is difficult to praise this as any great accomplishment.
Last 5 posts by Jason Ditz