Having finally gotten the direct peace talks he has been demanding, Israeli Prime Minister Benjamin Netaynahu finds himself in an extremely difficult situation with the impending end to his partial settlement "freeze."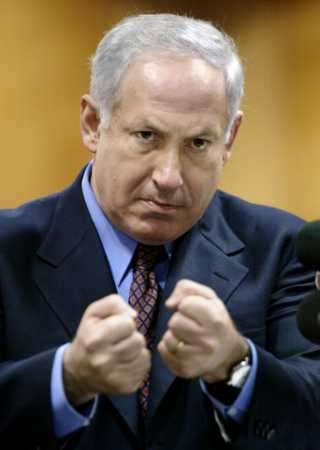 Though the freeze was only partial, it was hugely unpopular with members of his right-far-right coalition government, and a number of top members have threatened a revolt if he tries to extend the freeze. At the same time, restarting settlement expansion in earnest would almost certainly derail those talks. The US is also said to be pressing for an extension of the freeze
So Israeli officials are trying to find a way to have their cake and eat it too. One prospect being raised by some officials is a semi-secret "mini freeze" that would cover only certain construction in certain isolated settlements.
This "not really a freeze" move would allow the Israeli government to expand settlements in the major blocs while not really publicizing the fact that certain settlements aren't expanding.
Though it is unclear if this will actually satisfy anyone, it seems like Netanyahu is keeping his intentions quiet for now, apparently hoping to defer whatever ramifications he may feel from whichever choice he makes.
Last 5 posts by Jason Ditz