Though the comment in and of itself isn't anything new, former IAEA official Olli Heinonen became the latest to officially announce that Iran's well documented uranium stockpile has enough uranium that, with further enrichment, could be used "for one to two nuclear weapons."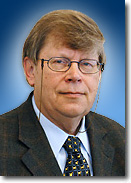 Which of course I pointed out over three months ago right here on Antiwar.com. And since Iran's stockpile didn't vanish at any point between then and now, the statement is still as true today as it was then.
Heinonen then pointed out that while this is true "in theory" it makes no sense for Iran to try to create nuclear weapons with its stockpile, but having already used the words Iran and "nuclear weapons" in the same sentence, this part of the comment can safely be glossed over in favor of gasps of panic.
Iran has been enriching the vast majority of its uranium to 3.6% for use in its Bushehr nuclear power plant, with a smaller effort to enrich to 20% for fuel for its US-built medical reactor in Tehran. Though Western officials have expressed concern at Iran's stockpile, its size is largely a function of US rejection of a third party enrichment deal which would have sent much of this uranium abroad for processing.
Last 5 posts by Jason Ditz