A top spokesman for the Iraqiya bloc, Hani Ashor, today insisted that they remain committed to the nomination of Ayad Allawi as the next prime minister of Iraq.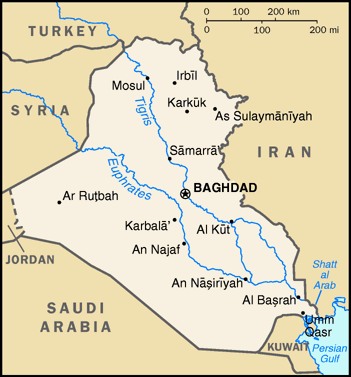 But even if Allawi doesn't get the position, Ashor warned, Iraqiya will never accept current prime minister Nouri al-Maliki getting a second term in office. Ashor said Maliki's State of Law bloc had offered them a number of positions in a potential partnership government, but insisted "they can keep these offers."
The Iraqiya bloc won a narrow plurality of 91 seats in the March 7 election, but has struggled to net the 163 seats needed to form a government. Maliki's State of Law bloc won 89 seats, with the Iraqi National Alliance (INA) picking up 70.
With Iraqiya and State of Law at an impasse, either side would need the INA to form a government. But the INA has ruled out both Maliki and Allawi as prime ministers as well, meaning that there is a growing possibility that the election will end in a hung parliament and no government formed.
Last 5 posts by Jason Ditz