After months of largely fruitless indirect peace talks and weeks of angry bickering over terms it seems the direct talks between Israeli and Palestinian officials will take place after all, with a September 2 summit in Washington DC serving as the official start of the new round of talks.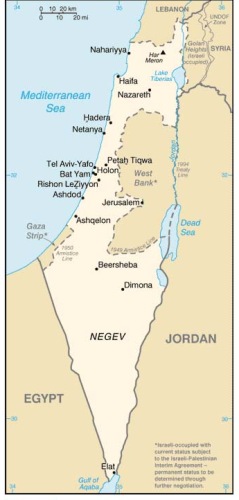 In addition to the expected attendance of Israeli Prime Minister Benjamin Netanyahu and Palestinian President Mahmoud Abbas, Egyptian President Hosni Mubarak and Jordan's King Abdullah will also attend.
The direct talks had been seen as all but inevitable over the past few weeks after Abbas gave in to US demands on the talks, but the terms had still been a matter of no small contention, with Netanyahu rejecting the talks just days ago because he was upset that the formal offer for talks mentioned the 1967 borders as a possible basis.
Yet both Netanyahu and Abbas are going to be facing significant lobbies in their respective camps in opposition to the talks, and there is no guarantee that the talks will end any better than the indirect talks have. Still the talks will be a major turning point in and of themselves in that the two sides haven't even been willing to sit down and talk for nearly two years.
Last 5 posts by Jason Ditz