Despite reports that the announcement of direct Middle East peace talks may be coming soon, a number of obstacles continue to emerge which may make such talks difficult for officials to organize.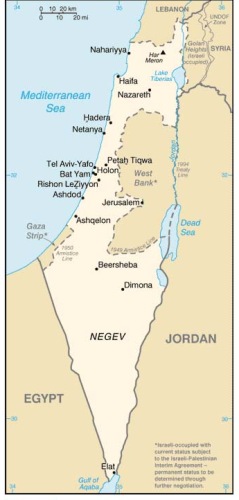 Israel, which was the one demanding the talks all along, now insists that they will only accept the offer of peace talks if the United States sends them a direct request along with a pledge that there will be no preconditions. They also insisted that such an offer coming from the Quartet, which the US is a member of, would be rejected out of hand.
To make matters worse, Israeli Foreign Minister Avigdor Lieberman, who has been publicly opposing the peace process all along, is also demanding that he be given a direct role in the direct talks should they take place. Though that would be in keeping with his duties as foreign minister, Israel's government has thus far kept him far away from the procedings.
The Israeli government is also planning to abandon its "settlement freeze" in the next few weeks, and is already announcing construction which would seem to be in violation of the freeze. This too will likely complicate any deal, as the Palestinians will be, in effect, negotiating for an increasingly dwindling portion of the West Bank as the expansion continues.
Last 5 posts by Jason Ditz