At least 27 more Pakistanis were killed today in the ongoing Karachi riots, bringing the overall toll to 82 killed and over 200 wounded since the assassination of high-ranking MQM MP Raza Haider.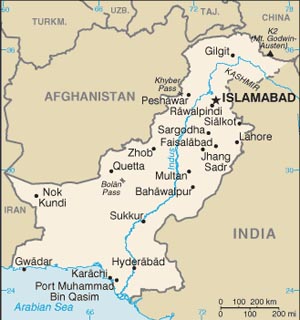 Officials are now saying the Karachi Police are looking into the possibility that the Tehreek-e Taliban Pakistan (TTP) played a role in Haider's Monday assassination, with officials pointing the finger at TTP-Karachi head Qari Zafar as a possible culprit.
The rioting in the city is largely politically motivated, with MQM figures blaming those loyal to the ANP Party for the assassination. The two sides have been clashing openly in the city for several months, but Haider's killing has sparked the widest-spread violence yet.
Karachi has virtually shut down since then, with every school, public and private transport, and most stores in the city remaining closed throughout today. In addition to the killings in the riots, a large number of stores have also been burned. At the moment it appears that local security is completely incapable of coping with the violence and is simply waiting for it to die down.
Last 5 posts by Jason Ditz