A diplomatic firestorm has been set off in the wake of an article in the Washington Times. According to the article, United Arab Emirates Ambassador to the United States Yousef al-Otaiba openly advocated a US military attack on Iran, saying he was willing to "live with" damage such an attack would do to the security of the tiny country.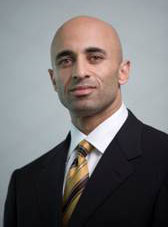 Ambassador Otaiba
A spokesman for Iranian Parliament's National Security and Foreign Policy Committee condemned he comments as "foul" and suggested that the Iranian government might halt travel with its neighbor in retaliation.
The UAE's Deputy Foreign Minister Tareq al-Haidan suggested that the comments by Ambassador Otaiba may have been "taken out of context" and that at any rate the tiny collection of monarchies flatly opposes any military attacks on Iran.
Yet assuming the quotes are accurate, there appears to be no possible "context" which isn't a blanket support for a long-threatened American attack on Iran. Otaiba even acknowledges that the position might cost the UAE its $12 billion in annual trade with Iran, insisting that he was willing to risk this too.
Though the comments have been taken by many hawks (many of whom get quoted in the Times article) as vindication for the need to start yet another war in the region, they will likely provoke more than a little concern for the UAE government, and today's foreign ministry comments will likely not be the last of the matter.
Whatever the Emirati position may ultimately be on the prospect of a major war fought just off its coast, it is unfathomable that the government wanted an ambassador to overtly sabotage their relationship with one of their closest trading partners as a way of making this support apparent.