After several unexplained delays, the Israeli government today finally released its official "banned goods" list for the Gaza Strip, detailing the ongoing blockade of the enclave's 1.5 million people, allowing several consumer goods long banned from the strip while keeping in place a number of civilian product bans under the guise of "dual use."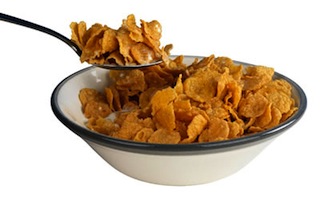 Cornflakes are a big winner in this latest list, and the popular breakfast cereal will finally be allowed into Gaza after several years of being banned. Fertilizer and "navigation devices." however, will remain forbidden.
The big mystery from the list however was what would happen to Israel's long-standing ban on cement, and even with the list's formal release this remains something of a grey area. Officials say cement will be allowed in, but only in limited amounts and as part of international projects which have been given official approval by both Israel and the Palestinian Authority.
It remains to be seen what effect this new list will have, beyond making goods like cornflakes and ketchup more plentiful (and no longer part of the black market of smuggled in products), but it has already had its intended purpose, winning Western praise for Prime Minister Netanyahu on the eve of his visit with President Obama.
The Obama Administration, of course, had already officially praised Israel for easing the blockade several times, including once before Israel's cabinet had even voted on the issue. Still, the well-timed release will give the officials something to focus on besides Israel's settlement expansions.
Last 5 posts by Jason Ditz