With the upcoming invasion of Kandahar being delayed indefinitely, some 700 US and Afghan soldiers yesterday launched what it being called a "surprise" attack against the Kunar Province in southeastern Afghanistan, seizing a mountaintop near the Pakistani border and getting into a firefight with insurgents.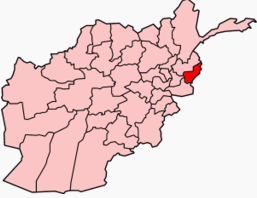 Two US troops were slain in the attack, and officials say "as many as " 150 of the insurgents may well have also been killed. The battle has been called one of the fiercest in the past year.
Though officials say the combat has largely ended in the Marawara district, but as with the invasion of the fictional city of Marjah the attempt to install a local government loyal to the Karzai government in the remote region and keep it in power will be the real challenge.
NATO has struggled to maintain anything resembling credibility in Kunar Province, after a high profile raid by "non-military Americans" in December left some 10 civilians, 8 of them schoolchildren, killed and the NATO forces saying the operation was sanctioned and legitimate.
But as with all of the other provinces bordering Pakistan controlling the region is seen as key in NATO's strategy to an elusive military victory.
Last 5 posts by Jason Ditz