According to a report today in the Los Angeles Times, US Special Envoy to Afghanistan and Pakistan Richard Holbrooke may be on the way out in the wake of this week's ouster of Gen. Stanley McChrystal, the former commander of the Afghan War.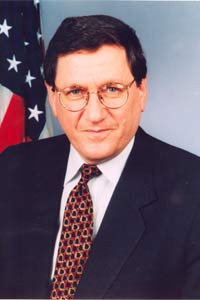 "He's a dead man walking, but he could be walking for some time," one Holbrooke associated was quoted as saying. Though McChrystal's ouster was prompted by his public meltdown in a Rolling Stone Magazine article, the president is said to also be under pressure to overhaul the "dysfunctional" civilian leadership in the nation.
Despite a number of high profile meetings, officials say that Holbrooke has failed to develop much of a relationship with either the Afghan or Pakistani government. His tendancy toward frank assessments that run afoul of official administration stances has also made him something of a liability.
Yet such a move likely could not come too quickly, with President Obama trying hard to sell the notion that nothing is changing in Afghanistan, the ouster of another top figure involved in the conflict could do serious harm to his narrative.
Last 5 posts by Jason Ditz