With growing rifts between the State of Law bloc and the Iraqi National Alliance (INA) and no end in sight to Iraq's split parliament, Ali al-Dabbagh, a key State of Law member and longtime Nouri al-Maliki aide, announced today that the prime minister will meet with his chief rival, Ayad Allawi, next week.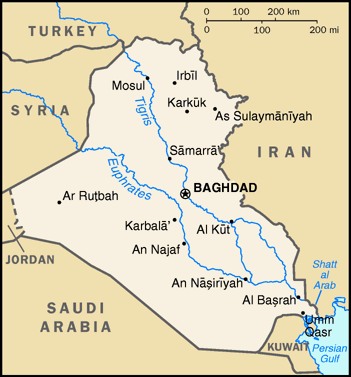 The details of the meeting are unclear, but Dabbagh says it will be an "important meeting" and cover a number of issues. Whether this is just a discussion in relation to the upcoming election of a new president or a serious talk at the possibility of a grand coalition in parliament is anyone's guess, but either is possible at this point.
Allawi's Iraqiya bloc has a narrow lead over State of Law in number of seats, 91-89. Though a presumptive State of Law and Iraqi National Alliance merger would put the two very close to a majority, this merger has stalled over debates as to who would be the next prime minister.
Iraqiya, for its part, has been courting the fourth place finishers in the election, the Kurdistan Alliance, and is said to have also held some talks with the Sadrist faction, the largest group in the INA.
Last 5 posts by Jason Ditz