A Taliban spokesman today warned the Pakistani government that they must release a number of detained Taliban members from prison, otherwise they would execute the large number of soldiers captured last week.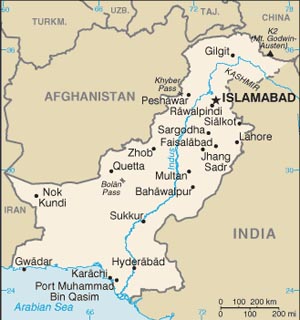 Afghan Taliban forces attacked a Pakistani military checkpoint last week in a cross-border raid and were said to have captured around 40 troops. A handful of the soldiers were eventually recovered in Afghanistan, but as many as 33 are believed to still be in insurgent custody.
The troops were members of the paramilitary Frontier Corps and were captured in the Shonkarai district, Mohmand Agency. Some of the captives were reportedly kept inside Pakistan, while the majority were taken across the border into Afghanistan.
Though it has been rare for the Afghan Taliban to clash directly with Pakistani forces, it has happened several times in the past two weeks, reportedly after Pakistani soldiers mistakenly strayed across the border, sparking a gunbattle in Kunar Province.
Last 5 posts by Jason Ditz