According to Afghan President Hamid Karzai, the United Nations has agreed to "gradually" remove certain Taliban members from its Resolution 1267 blacklist, provided those members have no links with al-Qaeda.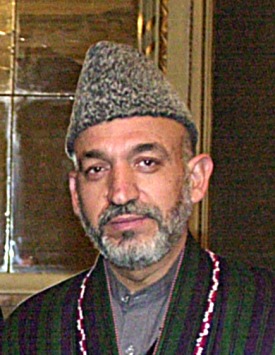 Resolution 1267 freezes the assets of all those on its list, and also places serious restrictions on travel. The UN had already said it was considering revising the list earlier this month after it was revealed to include multiple members of the current Afghan Parliament and several mediators working for the Afghan government.
Though the UN seems to agree at least in principle with removing names that were on the list in error, or those whose loyalty has changed since the initial list was made, President Karzai has also sought to remove some high ranking members of the Taliban, including the group's leader, Mullah Mohammad Omar.
The latest push has come in the wake of President Karzai's not-entirely-successful peace jirga, in the hopes that it will improve the prospect of reconciliation. Much of the Taliban's leadership has rejected the peace talks until NATO troops leave the country, and the US has also objected to peace talks including any but the lowest ranking Taliban members on general principle.
Last 5 posts by Jason Ditz