European diplomatic sources are claiming that during his meeting with President Obama last week, Palestinian Authority President Mahmoud Abbas expressed opposition to ending the Gaza blockade.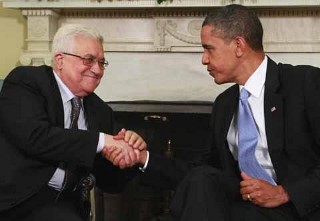 The report claims that Abbas was concerned that the lifting of the crippling blockade would "bolster Hamas," his chief political rival and said there needed to be a way to increase goods to Gaza without boosting Hamas.
The report stands in stark opposition to the public comments of Abbas, in which he insists that the blockade must be immediately lifted. The blockade is enormously unpopular among Palestinians and the Palestinian Authority insisted media reports that Abbas took such a contrary position were "irresponsible" and designed to help Israel.
Yet the PA does seem inordinately concerned with the rising support for opposition factions in the wake of the attack on a Gaza-bound aid ship, including an announcement that they are delaying next month's elections indefinitely, without any official explanation.
Last 5 posts by Jason Ditz