At least seven people were killed and four injured overnight as militants attacked a convoy full of NATO military supplies just outside the Pakistani capital of Islamabad. The supplies were en route to Peshawar, from which they would eventually be ferried to Afghanistan.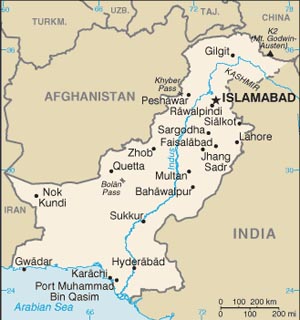 NATO supplies have regularly been attacked in Pakistan, but it is rare for the convoy to be hit in transit. Usually such attacks are carried out against supply depots in Peshawar.
The attack seems to have been a considerable successful for the militants, however, and at least 50 NATO trucks were said to have been destroyed. The contents of the trucks were unknown, though some were carrying oil. All were said to have been burned and been rendered unusable.
So far no group has claimed credit for the attack, but the Pakistani government has arrested at least 26 suspects in Islamabad. A number of militant grups have an axe to grind against the NATO invasion of Afghanistan, and any of them might make an attempt on such a convoy.
Last 5 posts by Jason Ditz