In the latest example of how many of the battles of the Obama Administration in Afghanistan are no longer related to the Taliban, reports have the US now vigorously propping up the Afghan-Canadian governor of Kandahar, Tooryalai Wesa, in an effort to provide an alternative to reported drug lord and provincial council chief Wali Karzai.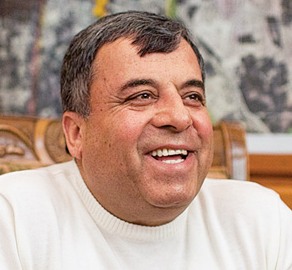 Governor Tooryalai Wesa
Faced with a choice between the largely irrelevant Governor Wesa and the near legendary corruption of Wali Karzai, the half brother of the Afghan President Hamid Karzai, the US appears to have picked the former.
Funding and providing staff to the governor's office, US forces have even been providing Wesa with helicopters for transportation. But Wesa has always been an afterthought for the people of Kandahar, and his sudden status as US favorite is unlikely to win him any popularity contests in a region where Karzai's tribal and criminal connections run almost everything.
The reports are a sharp contrast from just two weeks ago, when the Obama Administration was so resigned to Wali Karzai's presence that they were said to be meeting with him regularly. Strategies change quickly in Kandahar though, and alliances change with them.
Last 5 posts by Jason Ditz