At least 27 people were killed and some 50 others wounded today in a pair of blasts in the Pakistani city of Peshawar. The attacks were the latest in a string of bombings in and around Pakistan's tribal areas.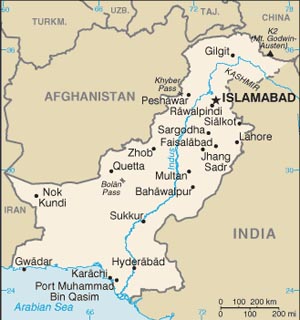 An early attack saw a seven year old student killed at an attack of the Police Public School in the city and 10 others were wounded. The attack was described as "low intensity" and involved a small explosive cache hidden in a nearby shop.
Later in the day, however, a major attack occurred in the Qissa Khawani Bazaar, where the religious opposition party Jamaat-e Islami (JI) was holding a rally to protest the growing problem of "load-sharing," a Pakistani euphemism for prolonged power outages that are an ever growing problem across most of the nation.
The attack left some 26 people killed and another 40 wounded, among the slain was the local JI leader. Many of the casualties were police, who were there to provide security for the rally.
Last 5 posts by Jason Ditz