Israeli Prime Minister Benjamin Netanyahu has announced that he will not attend the Washington nuclear summit next week, with officials saying that he fears facing uncomfortable questions about Israel's enormous, undeclared nuclear weapons arsenal.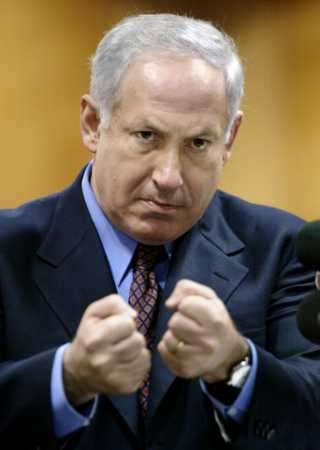 The summit was expected to be used as yet another vehicle for Israel to pressure for additional sanctions against Iran, but the Israeli government, over the past day, has gotten wind of the fact that a number of Muslim attendees planned to bring up Israel's repeated refusal to sign the Non-Proliferation Treaty (NPT).
Israel will instead send its Minister for Intelligence Affairs Dan Meridor, and the issue will likely still be brought up, though without Netanyahu being questioned directly it will likely not be given nearly the coverage internationally.
The White House shrugged off the announced cancelation, confirming that they had been informed and praising Israel as a "close ally" and partner on issues of nuclear security.
Israel has one of the world's largest nuclear arsenals, but takes the position of official "ambiguity" on this matter, and has angrily rejected any notion that it should sign the NPT. At the same time, Israel has demanded action against other nations, notably Syria and Iran, who are NPT signatories, for alleged violations.
Last 5 posts by Jason Ditz