As it becomes more and more clear that the next Iraqi government will have to go through Tehran-based cleric Moqtada al-Sadr, his political bloc is seeming increasingly indecisive and looking for some input into which of the two major factions they should support.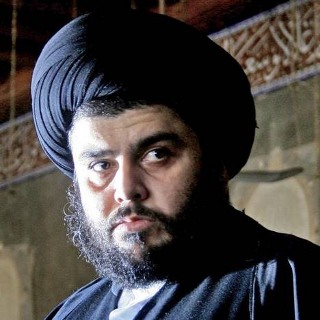 Yesterday's call by Sadr for a national referendum on Prime Minister Maliki seemed a bit far-fetched, but today his bloc is openly talking about organizing a private referendum, possibly one giving extra credence to the bloc's loyalists, to decide on who will be the next prime minister. The referendum would be "binding" on the bloc according to its leadership.
The move could provide valuable cover for Sadr should his bloc ultimately decide to partner with Ayad Allawi over Maliki. Allawi has accused Iran of meddling in the coalition process, and it is no secret Iran would prefer a Shi'ite religious government in Iraq (though they deny direct interference). A referendum backing Allawi would provide Sadr with an excuse for backing a secularist.
Not that it is a foregone conclusion that Sadr would oppose partnering with Maliki, their long-standing enmity notwithstanding. Ibrahim al-Jaafari, former prime minister and key member of Sadr's alliance, is said to be meeting with Maliki about a possible government, and it seems that the cleric will keep his options open for the time being, looking for the best deal. Given their position as the only possible partner for a coalition, this could be a sweet deal indeed for their alliance.
Last 5 posts by Jason Ditz