According to one top aide to Afghan President Hamid Karzai, the president was livid when he heard that Mullah Baradar, the high ranking Taliban commander captured in Pakistan last month, had been arrested.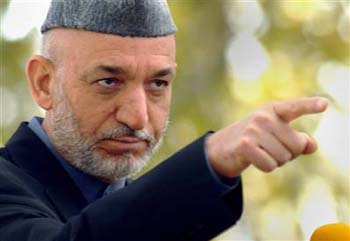 Baradar was captured by the Pakistani government, reportedly with intelligence help from the United States, and has been in Pakistani custody ever since. Seen as one of the most moderate members of the Taliban's senior leadership, the mullah's capture has been lauded by the US, but has seriously inconvenienced Karzai's push for peace talks.
Baradar reportedly had green-lit next month's peace jirga with the Karzai government, but with him having disappeared into the black hole that is Pakistan's labyrinthine array of spy agencies, it is unclear if the talks will even happen.
Even if they do, they certainly won't have the same momentum. The Afghan government had sought Baradar's extradition from Pakistan, but the government has declined, fearing that a valuable intelligence asset would vanish into CIA custody immediately after being handed over to Afghanistan.
So now Mullah Baradar sits in a cell somewhere in Pakistan, and is a bone of contention between assorted spy agencies who covet the secrets he might hold. But his value as a moderate and as a potential negotiator for the peace process, seems long gone.
Last 5 posts by Jason Ditz