Still reeling from yesterday's announcement of massive new settlement construction by the Israeli government, the status of the indirect peace talks being brokered by the US is uncertain, with conflicting reports suggesting the Palestinian Authority has already decided to withdraw from the talks before they have even formally begun.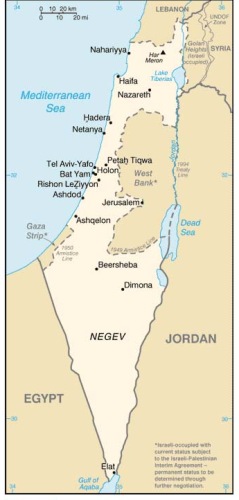 The Arab League has officially withdrawn its support for the talks, and League Secretary-General Amr Moussa says that President Abbas has signaled his intention to call off the talks entirely.
At the same time comments from Abbas which came earlier in the day, while harshly condemning the settlements, suggested that the talks would continue as scheduled, and that they were hoping the planned settlement building would be canceled.
The announced construction was the second such announcement in as many days, and came as US Vice President Joe Biden was in the nation to kick start the peace talks. Whether the talks have even survived Biden's visit remains to be seen, but the prospect is looking increasingly grim.
Last 5 posts by Jason Ditz