Fighting between the Taliban and the Hezb-e Islami militant group continued today, and around 60 of the fighters have been killed. Some 19 civilians were also killed as a result of the fighting.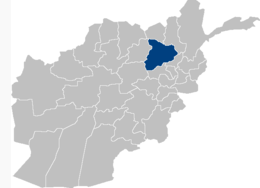 Police said that around 40 Hezb-e Islami were killed and 20 Taliban. The fighting began, according to one Hezb commander, after the Taliban kidnapped some of their fighters and they retaliated.
The Hezb-e Islami faction in question had been pursuing tentative peace talks with the Karzai government and had reportedly agreed to surrender to them when the fighting with the Taliban broke out. NATO expressed hope that the clash marked the beginning of a larger split among militants, though the Taliban insisted that this was not the case.
Though both factions have some obvious similarities and have their origins as fighting forces in the resistance of the 1980's Soviet occupation of Afghanistan, Hezb-e Islami has often been critical of the Taliban's tribal nature and sought to install a more centralized Islamist state across Afghanistan. Hezb-e Islami's political wing has also been active as an opposition party in the post-invasion political system.
Last 5 posts by Jason Ditz