In what may be the first step toward a bigger Pakistani military role in politics, the Sindh Province Home Minister Dr. Zulifiqar Mirza has suggested that the army should assume control over the city of Karachi.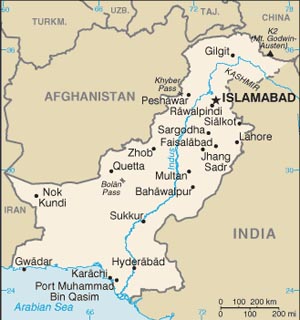 Karachi, the largest city in Pakistan and one of the largest cities in the world, has long been a haven of relative calm in the increasingly unstable nation. Over the past month, however, the city has been torn apart by politically motivated violence, as militias loyal to the national ruling Pakistani Peoples Party have targeted party workers for the powerful local party, the MQM.
Dr. Mirza warns that the reconciliation process in Karachi has failed and a "Swat-like" situation has developed. In an emotionally charged speech he said if he had his way all the "political rogues" would be publicly hanged and that he was increasingly convinced that only the military could handle the situation.
Though Army Chief General Parvez Kayani has previously expressed reluctance to see the army establish itself as a political force there has been a growing chorus from opposition figures, discontented with the violence and corruption of the current situation, who believe an Army takeover is inevitable, and hope that a temporary takeover under the guise of emergency situations would be preferable to a full-on military coup. Karachi could ultimately be the first test for military "management" of cities as political groups become reluctant to work with one another.
Last 5 posts by Jason Ditz