Just one day before the London Conference on Afghanistan is to begin, Taliban forces issued a statement condemning what is seem by many as the cornerstone proposal likely to come out of the meeting, the buyout strategy.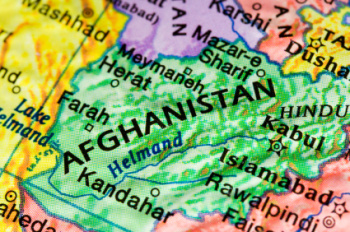 The nations at the conference will commit money to a "Peace and Reintegration Trust Fund," aimed at bribing members of the Taliban into giving up the insurgency in return for cash and the promise of jobs with the Karzai government.
President Karzai has embraced the scheme, and conference attendees appear so eager to throw money at the Taliban that what was initially mentioned as a $100 million plan could now exceed $1 billion when the hat is passed around in London.
But the Taliban statement condemned the measure as a "trick" designed to divide the force, and said that offers of reconciliation were futile without a withdrawal of foreign troops. The Taliban's suspicions are actually in keeping with some official comments from British and American officials, who have said that the measure is indeed about "weakening" the Taliban's leadership by bribing off its support. Others however maintain the deal is about getting the Taliban on board to rebuild the war torn nation.
The statement also rejected the UN's revision of the terror blacklist to remove five former Taliban ministers, insisting that the five haven't had ties to the group for years and aren't authorized to represent the insurgency in negotiations.
Last 5 posts by Jason Ditz