Last week, South Korean Defense Minister Kim Tae-young made headlines by calling for a "preemptive" strike against North Korea. Kim speculated that unrest in North Korea could lead to a threat of a nuclear attack that warranted such action.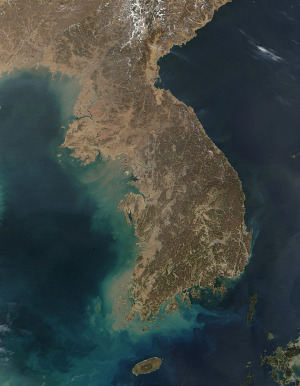 The comments riled North Korea, which said they amounted to "an open declaration of war." Of course, North and South Korea have been in a state of war for decades, as no formal peace treaty has ever been signed ending the Korean War. But an always tenuous truce has held since then, though perhaps it is showing more signs of wear and tear.
Now, North Korea's military is also threatening a war, including destroying South Korea's command center, to defend itself from any South Korean attack or from insults to its sovereignty.
Last month North Korea proposed a formal peace treaty with the United States, an idea which was quickly rejected by the Obama Administration. Tensions have been rising since early 2009, culminating with North Korea's successful test of a nuclear weapon in May.
Last 5 posts by Jason Ditz