US officials today declared that it was entirely up to the Palestinian Authority to revive the stalled peace talks with Israel, and if the group wanted US support on a final settlement of borders they would have to resume the talks unconditionally.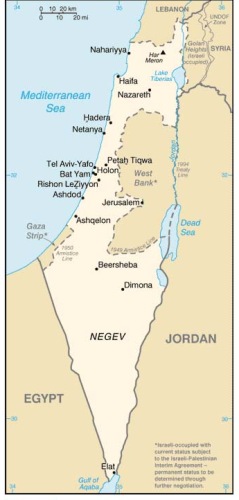 Palestinian officials have insisted that Israel halt expansion of its West Bank settlements before resumption of the talks, and demands from Israeli Prime Minister Benjamin Netanyahu to retain permanent military control over the demilitarized future Palestinian state have left the prospects for talks weaker than ever.
Netanyahu, who has repeatedly rejected halting settlement freezes since taking office last year, mocked today's meeting between PA leader Mahmoud Abbas and US envoy George Mitchell as a "waste of time," and insisted that only the Palestinians are standing in the way of peace and prosperity.
Though President Obama had initially made the peace talks a top priority he has recently insisted that the issue is "just really hard" and that breakthroughs probably aren't likely. Today's comments from Mitchell suggest the administration is returning to the default American position of insisting that it is entirely up to the Palestinians to solve the issue.
Last 5 posts by Jason Ditz