Addressing the UN Security Council today for the last time before his term as UN mission chief for Afghanistan ends, Kai Eide cautioned about the dangers to the eight plus year war effort posed by growing public impatience with a conflict that never seems to yield progress.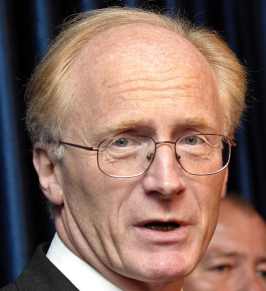 Kai Eide
"If these negative trends are not reversed, and reversed soon, then there is a risk that they will – and the combination of them – will become unmanageable," warned Eide, who resigned last month in the midst of growing concern about is role in the disastrous August election coverup.
An upcoming London conference will be aimed to secure more funding for the Afghan government and greater military commitments from the nations currently involved in the conflict.
Germany for one has said it may skip the conference entirely, citing the growing domestic unpopularity of the war as making it virtually impossible to sell another escalation. Canada and the Netherlands are looking at strategies to end their combat roles in the nation.
Though Eide's warning seemed speculative, in many ways people are already fed up with the conflict. Reversing trends, assuming such a thing were possible, would've likely had a much bigger effect years ago than it would at this point.
Last 5 posts by Jason Ditz