A suicide car bomber detonated in a crowd of people watching a volleyball game in Bannu District, Northwest Frontier Province today, killing at least 89 people and wounding scores of others. Many of the injuries were serious and the toll is expected to rise.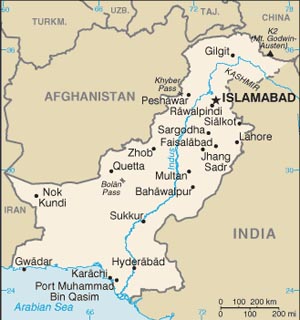 The car actually smashed into the sports ground before plowing into a crowd of spectators. The explosion did serious damage to several nearby buildings. So far no one has taken credit for the attack.
But the site of the attack was less than 20 miles from South Waziristan Agency, the site of Pakistan's largest ongoing military operation, and officials suspect that the attackers were members of the Pakistani Taliban from there.
Reportedly, locals set up a tribal militia designed to expel militants from the area, which they had been flocking to since South Waziristan was attacked. The attack then may have been revenge for this.
Last 5 posts by Jason Ditz