Pakistani police announced today that they plan to seek charges of terrorism against the five Americans arrested earlier this month, and could have life sentences against them.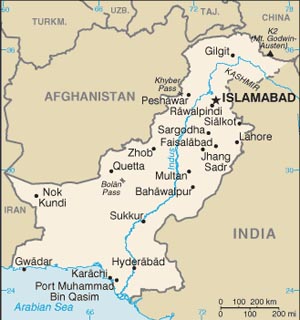 The five disappeared from their homes in the DC area in November, only to emerge in Pakistan with charges that they intended to commit jihad. The five were found at the home of a man involved with the banned Kashmiri group Jaish-e Muhammad (JeM).
Police have yet to say what they think the men were intending to attack, but said that they had a map of the Chashma Barrage, a wetlands area that includes a key water reservoir.
They also claim that the group tried to contact al-Qaeda linked organizations, though it appears they were rebuffed before turning to the JeM. None of the five appears to have had any ties to militants before leaving the US.
Last 5 posts by Jason Ditz