Drawing clear battlelines in a struggle which will likely spell the end of the Kadima Party as current constructed, Kadima leader Tzipi Livni ruled out joining the coalition government today.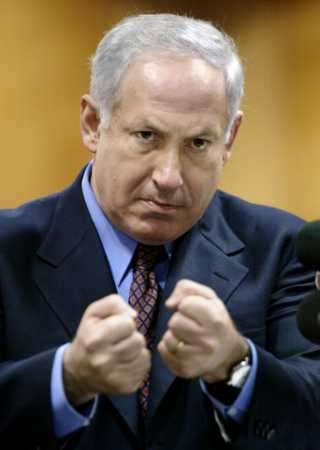 Livni further condemned Prime Minister and Likud Party leader Benjamin Netanyahu, accusing him of "cynical use of power" in trying to force Kadima into the government. Netanyahu has threatened to destroy Kadima if Livni refused.
Netanyahu is only in this position because several in Kadima have become fed up with Livni's leadership, and multiple Kadima MPs have expressed a willingness to join Likud, or in many cases rejoin, as most of Kadima is the consequence of a 2006 split in the party.
Some in Likud reportedly find Netanyahu's politicking unsavory, as traditionally Israeli political parties have been defined along lines of party loyalty, and they do not, as a rule, try to recruit from one another.
Still, the Kadima split seems bound to happen, one way or another, and it will likely greatly increase the power of Netanyahu, who at the moment only has a hodge-podge coalition of increasing at odds factions. If he can absorb enough of Kadima, he can cement a virtual lock on the nation's political process for Likud into the forseeable future.
Last 5 posts by Jason Ditz