Israeli forces killed six Palestinians today in a pair of attacks in the Gaza Strip and the West Bank, the highest single day toll in a while and the latest reminder that the violence plagued region is far from peaceful.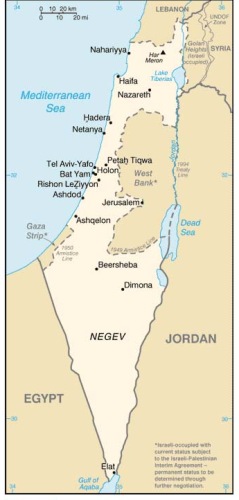 The Gaza killings, near the border, came as little surprise, as Israeli forces shoot Palestinians near the border with the tiny enclave as a matter of course. Officials say the West Bank killings, which included two Fatah members, was targeted at those responsible for a previous West Bank shooting. Those deaths brought the condemnation of the Fatah-led Palestinian Authority, and even a request for "clarification" from the Obama Administration.
Rallies were held in the Gaza Strip today, reflecting on the one year anniversary of the start of the Israeli government's last major assault on the strip, a nearly month-long war which left over 1,400 Palestinians, mostly civilians, dead.
Hamas greeted the rally with promises of defiance, but the claims likely rang largely hollow among the strip's residents, who one year later are still living under a constant blockade and haven't been able to import supplies to repair the damage done in the last war. In the face of a perpetual humanitarian crisis and with no end in sight, it probably seemed like quite a long year indeed.
Last 5 posts by Jason Ditz