Christmas in Pakistan would normally be quite familiar to most Americans, with carolers and people decorating their homes. This year the threats to their community and the grinding poverty of the economic downturn are going to make things quite a bit different.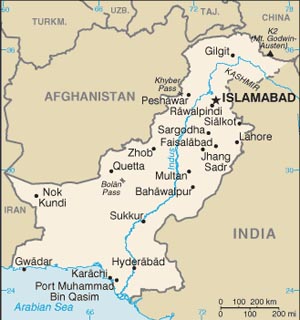 Many of Pakistan's millions of Christians are vowing to stay away from churches and other gatherings this Christmas, following ominous text messages warning them of "special Christmas presents" if they do.
In Punjab Province in particular the Christian minority has been subject to repeated attacks throughout the year, including one incident in Gojra when looters burned homes and killed at least eight Christians.
But Christians are complaining that the government isn't taking the latest threats seriously, with some reporting harassment from security officials after reporting the messages.