Former Pakistani junta leader Pervez Musharraf today declared the controversial amnesty law overturned last week by the nation's High Court was a "mistake" and that he regrets ever having approved of it.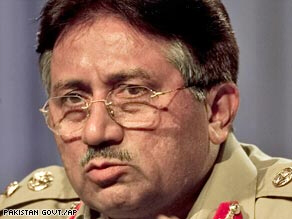 Gen. Musharraf, who is currently in exile in London, insisted the law, which granted legal amnesty to thousands of politicans for corruption charges, was the result of "strong advice" from the nation's political leadership in the waning days of his term in office.
But when the court declared the law unconstitutional last week, it stripped immunity from much of the nation's current ruling party, leaving many of the top cabinet members facing prosecution for long-standing charges of dirty dealing in Pakistan's ever-corrupt world of politics. President Zardari, who still has a separate immunity, is under growing pressure to resign amid allegations he stole over a billion dollars in his assorted government roles.
Members of the ruling party say they intend to petition the court to restore their amnesty, and while they have ruled out resigning as they face criminal charges, the Zardari government's survival likely rests on its ability to avoid prosecution.
Last 5 posts by Jason Ditz